Designs from other products
Use a design from another product on website?

Any design on our website can be used with any of our products.

Below is an example of how one design can be used on many products.

---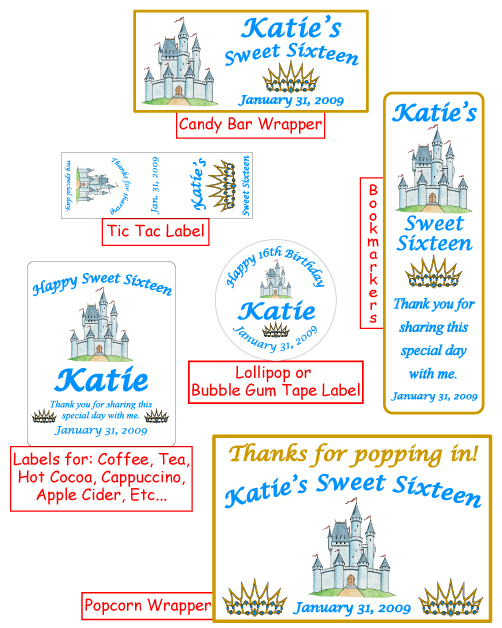 ---
If you see a design on our website that is not on a particular product or occasion that you want,


please let us know.

We would be happy to make you a sample of what it would look like on the product you are interested in.


If you don't see a product design you like, look in the candy bar section of the occasion you are ordering.


(The candy bar section usually has the most designs)
If there is still nothing you like, we can make you a custom design.
Custom designs are NO EXTRA CHARGE